This week Laura is featuring Avon authors on her blog and yesterday was the first one - me!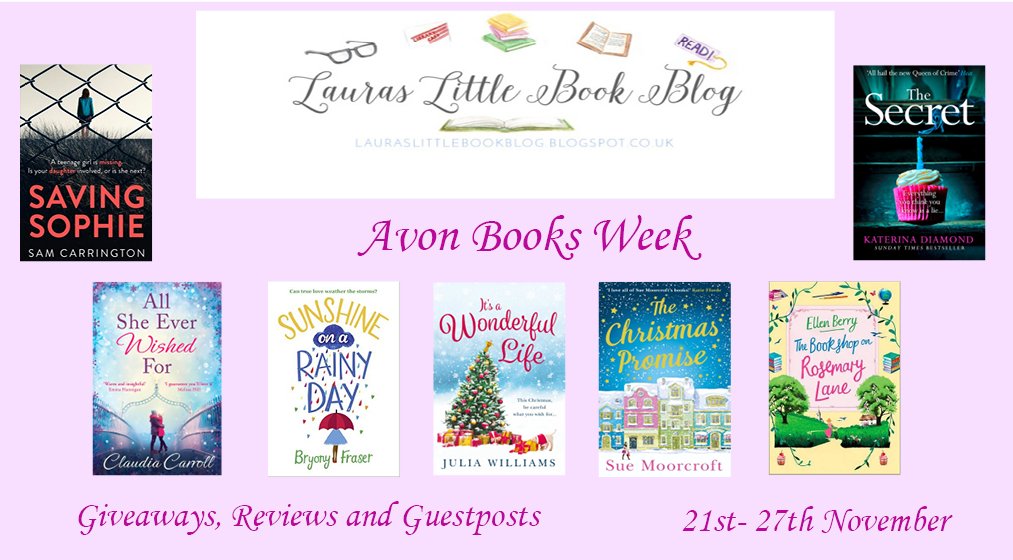 I wrote a guest blog - Top books to read on a dark winter's night and Laura reviewed SAVING SOPHIE!
There's also the opportunity to WIN a paperback copy of SAVING SOPHIE - so please do pop along to Laura's Little Book Blog to enter!
You can also grab an ebook copy HERE
The paperback is due out on 15th December - not long to go now! (23 days!)